Industrial Gas Intensive Purification Equipment
---
In the controlled atmosphere heat treatment sector, natural gas (propane) has found ever-increasingly extensive application. With the demand on quality of heat treatment process becoming ever-increasingly stricter, the effect on quality of processed product produced by the sulphur adverse content in natural gas (propane) has become a public concern. Particularly the effect of sulphur on the formation of nonmartensitic surface on processed product produced by sulphur has been borne out to a large extent. To tackle with the problem, Yajie has developed a kind of natural gas (propane) desulphurization equipment through study over years and incorporation of advanced domestic and overseas technologies in this respect. With the use of this equipment, a supply of natural gas with extremely low content of sulphur can be steadily ensured
Industrial Gas Intensive Purification Equipment
---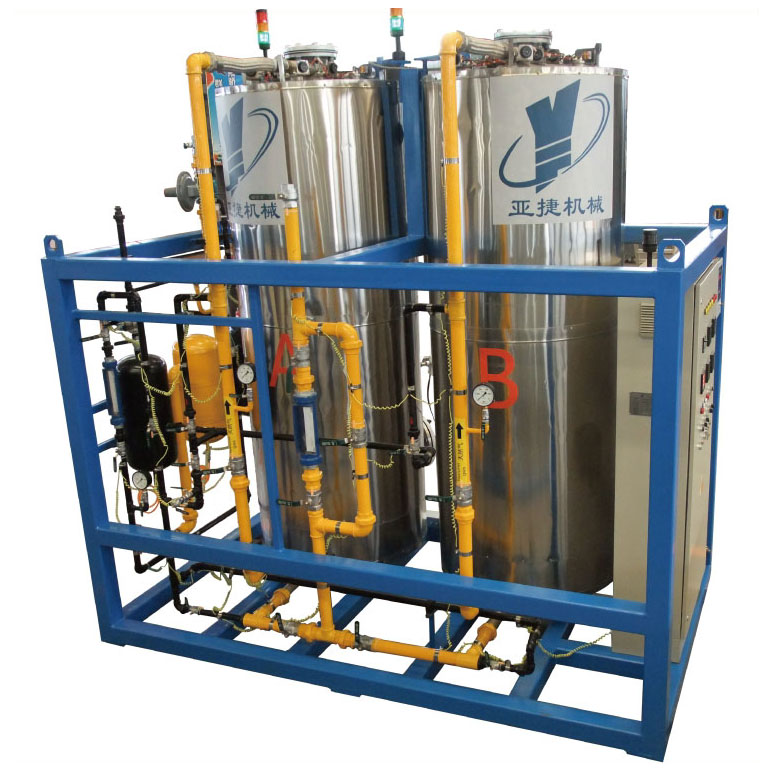 Product general description
In the controlled atmosphere heat treatment sector, natural gas (propane) has found ever-increasingly extensive application. With the demand on quality of heat treatment process becoming ever-increasingly stricter, the effect on quality of processed product produced by the sulphur adverse content in natural gas (propane) has become a public concern. Particularly the effect of sulphur on the formation of nonmartensitic surface on processed product produced by sulphur has been borne out to a large extent. To tackle with the problem, Yajie has developed a kind of natural gas (propane) desulphurization equipment through study over years and incorporation of advanced domestic and overseas technologies in this respect.
With the use of this equipment, a supply of natural gas with extremely low content of sulphur can be steadily ensured.
Product structure and character
● The equipment is of a double-tank design, with one operating and the other standby for steady gas supply.
● Use is made of multi-component purifying agent.Due to effective removal of organic and inorganic sulphur, the total sulphur content of the natural gas supplied is controlled below 5mg/m3.
● The purifying agent can be reused with a service life of over 10 years.
● The equipment can operate under normal temperature. As no heating operation is required for maintaining its normal operation, the power rate can be appreciably curtailed
● The purifying tanks are all of internally heated design, and the regenerated heat is high in efficiency and low in energy consumption and can be produced within a short time period.
● It is provided with PLC system which can perform automatic leakage detection function after heat is regenerated, for avoiding any hidden peril. There is also a fuel gas leakage alarm device for real-time monitoring of gas concentration outside the tanks.
● Thanks to the use of tubular heater, electrostatic protection device and nitrogen gas regeneration process, the risk of explosion of equipment is reduced to a maximum.
● It is of a standardized design. A series of the purifying equipment in capacities of 10-150m³/h is available.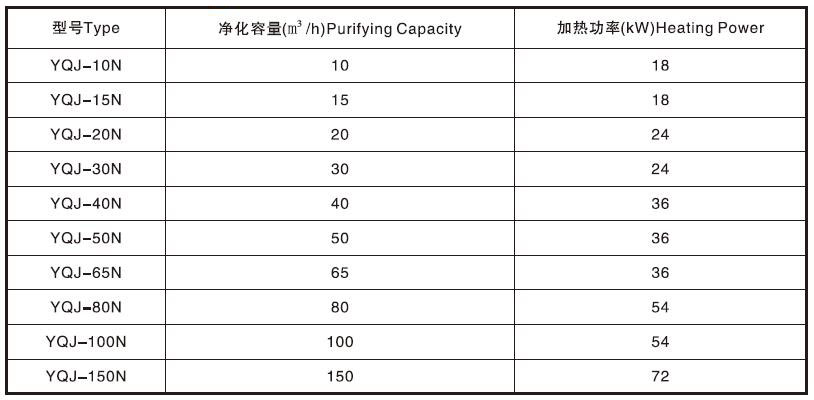 Provide heat treatment equipment solutions for your industry